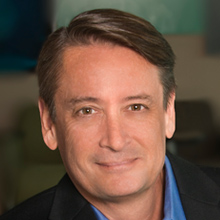 A declaration by 181 CEOs of major US companies to operate in a way that values all their stakeholders has been welcomed by Tim Mohin, chief executive of GRI. However, he has made clear that this is a first step and that the 'hard work has only just begun'.
Signatories to the Business Roundtable Statement on the Purpose of a Corporation, which published on Monday, have committed to:
Respect communities and the environment by embracing sustainable business practices;
Deal with suppliers and partners fairly and ethically;
Invest in their employees, fostering diversity and inclusion;
Demonstrate transparency and effective stakeholder engagement.
Tim Mohin said: "While this appears to be a tipping point, it has been building for a long time. In today's world companies understand that the profit motive cannot subsume their commitment to people and the planet — and this week's declaration codifies this reality.
The declaration is a public statement about how many of these companies have acted for years, and in some cases, decades. So, the real question is, what will change?
This declaration makes it clear that leading companies recognize their obligation to communities and groups in addition to their core shareholders. With this as the foundation, it's time to turn the rhetoric into reality.
Beyond the leaders on this list, we need all companies to disclose their impacts and the measures they are taking to improve the world around them. And to do that, we need a global common language — as provided by the GRI Standards.
I applaud these CEOs for taking this important step. The hard work to make good on those promises, however, has only just begun."