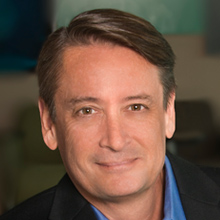 The new GRI chief talks to Ethical Corporation's editor Terry Slavin about how to make sustainability reporting more relevant for investors and CEOs.
When Tim Mohin, the new head of the Global Reporting Initiative, spoke at Ethical Corporation's sustainability reporting summit last year, he opened with a reference to his fellow panellists: Richard Howitt, CEO of the International Integrated Reporting Council and CDP's Paul Simpson. "Great to be up here with my arch enemies," he joked.
Although Mohin quickly added that he thought the perception of competition between standards is "overblown", there is little doubt that the reporting landscape is increasingly crowded, with a veritable alphabet soup of different standards: along with GRI, IIRC, and CDP, there is California-based SASB (Sustainability Accounting Standards Board) and newest on the block, the TCFD (Task Force on Climate-Related Financial Disclosure), which applies to financial, rather than sustainability reporting.
Mohin pointed out that Amsterdam-based GRI, which turned 20 last year, is far and away the market leader: a new report from KPMG had found 75% of the world's largest 250 companies (and 63% of a sampling of large and mid-cap firms) use GRI for non-financial reporting. "If you want to do sustainability reporting, you use GRI. For carbon disclosure you use CDP; If you want to do integrated reporting, you use IIRC," he said. "There's more perception of complication than there is reality."