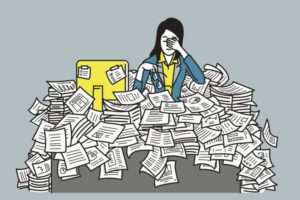 Environment, social and governance have become critical issues in the way investors judge companies, but corporates face too many ESG measures suffering from too little standardisation.
But we now have scores of methods and providers. For my research, I investigated 218 different ESG initiatives and interviewed 45 asset owners, asset managers and companies in the Netherlands, the UK and Germany. I found that reporting fatigue at company level is a substantial cost that is often overlooked. What makes matters worse is the lack of convergence of ESG ratings and rankings.
Read the full article by Stephanie Mooij is a researcher at the Smith School of Enterprise and the Environment, University of Oxford.   Further details can be found in her paper: Mooij, S., 2017. "The ESG Rating and Ranking Industry: Vice or Virtue in the Adoption of Responsible Investment." JEI, State of ESG Data and Metrics 8, 331–367.
Image: Shutterstock