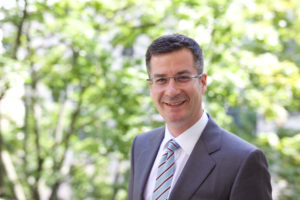 On 16 August the Value Balancing Alliance (VBA) kicked off in Frankfurt. The Alliance is founded by eight international companies to create a standard for measuring and disclosing the real value companies provide to society.
With global warming, natural resource depletion, and public uncertainties on the rise, it has become increasingly clear that businesses need to rethink how they measure success. Promoting sustainable business and delivering good growth requires to change our to­day's accounting systems.
As businesses, we play a crucial role in enabling sustainable value creation. To create and protect long-term value for society, we strive to make human well-being the principle to measure success. We need to take the financial, environmental and social impacts of our business activities into account – reconsidering positive and negative value drivers based on the concept of impact valuation. Further, to integrate this thinking into our accounting systems, a common metric for different forms of capital is required.
Transforming the way we do business needs the cooperative power of all players in our business ecosystem. Eight companies have committed to joining forces in a non-profit orga­nization to strengthen integrated thinking, decision making, target setting, and disclosure.
The value balancing alliance e.V. was founded in June 2019 by BASF, Bosch, Deutsche Bank, LafargeHolcim, Novartis, Philip Morris International, SAP and SK. It is a non-profit organization supported by Deloitte, EY, KPMG, PwC, the OECD, leading universities such as Oxford Uni­versity and Harvard Business School, and stakeholders from government, civil society, business, financial market and standard-setting organizations. Our alliance focuses on developing and standardising a model to empower decision makers to optimize the value they create.
Read the interview with CEO Christian Heller
Photo: CEO Christian Heller