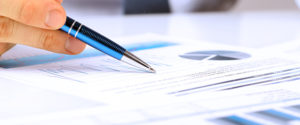 KPMG firms are collaborating with Microsoft to launch a range of innovative new solutions to support businesses on their environmental, social and governance (ESG) journey. Building on KPMG's US$5 billion investment in technology, people and innovation, as well as an investment to accelerate global digital solutions for ESG issues, these initiatives expand on the longstanding alliance between KPMG and Microsoft aimed at providing clients with data-driven insights and support – from tracking their environmental impact to implementing more sustainable growth strategies.
KPMG Circularity Tracker
At the core of these new ESG solution offerings is Microsoft Cloud for Sustainability, which helps to unify data intelligence and enable sustainability management for organizations at various stages of their ESG journey. The newly launched KPMG Circularity Tracker aims to provide even greater depth, helping to automate data collection from diverse sources and perform model-based data calculations using standards, regulatory reporting metrics and universally accepted measurement frameworks for circularity performance – including the Circular Transition Indicators (CTI) from the World Business Council for Sustainable Development (WBCSD). Beyond measuring and tracking circularity at every level of an enterprise, from products and locations to materials and more, KPMG Circularity Tracker also provides comparisons across products and insights on how to reduce primary resource use and waste generation.
Ahead of the launch of KPMG Circularity Tracker, KPMG firms around the world are already making use of Microsoft Sustainability Manager. KPMG in Sweden is working with Microsoft to deliver a tech-enabled ESG reporting solution for international forestry group Södra. Södra converts wood raw material into climate-smart products for a global market. The group has been using manual, time-consuming processes to collect, analyze and report on sustainability data. The digital solutions offered by KPMG in Sweden and Microsoft can help Södra spend more time on strategic decision-making and on more detailed analysis and planning.
"KPMG and Microsoft are collaborating and co-creating a solution with us in a unique project that will help support Södra's climate ambition to be a leader in society's journey towards climate neutrality. Our goal with the new tool is to have sustainability information available for our business decisions in a transparent and timely way. With Microsoft Cloud for Sustainability and KPMG professionals' business expertise, we are able to take big steps toward achieving those ambitions." – Cristian Brolin, CDO, Södra.
KPMG in the US recently launched an ESG and climate data management and analytics solution, which utilizes Microsoft Cloud for Sustainability and Microsoft Azure to help clients extract data from multiple sources and integrate it into a centralized hub to gain valuable ESG insights. Incorporating Microsoft Cloud for Sustainability in the KPMG ESG data and reporting solution will enable clients to leverage high-quality data to make real-time decisions.
"At the heart of KPMG's global alliance with Microsoft is a shared desire and passion to help businesses do the right thing and deliver on their commitments to be more sustainable. My view is that we're entering a new stage in the corporate world where boardrooms are taking ESG seriously and want to implement solutions that can reduce environmental impact, while increasing social equity and transparency. Often the biggest barrier to achieving that is a lack of understanding about how to gather genuinely insightful data and how to use that information to deliver positive change. As KPMG firms enter the next step in our alliance with Microsoft, I'm confident that we, together with KPMG professionals and clients, can move towards a model that empowers business leaders to play a more robust, proactive role in creating a sustainable future that works for all." – John McCalla-Leacy, Head of Global ESG, KPMG International
"We are pleased to work with KPMG to deliver innovative Microsoft Cloud for Sustainability solutions that help customers unify their data intelligence and gain insights about their overall carbon footprint. KPMG Circularity Tracker can enable customers to develop and execute robust strategies to achieve their ESG goals." – Shelly Blackburn, Vice President, Cross Solutions, Microsoft