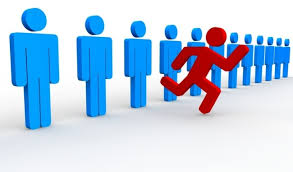 When looking at CSR reports we often ask ourselves, "Just how sustainable is this corporation?" or "How do I know if this company is taking sustainability seriously or just complying with reporting standards?" Sustainability reporting is an important communication and disclosure tool for companies who wish to share their efforts with stakeholders. But how do we know a great sustainability report when we see one? In my opinion, a truly great report can only occur when a company has a clear vision and a supporting culture that drives sustainable thinking into every aspect of its company.
As a student in the Master of Science in Sustainability Management (MScSM) Program at the University of Toronto, I am working to fulfill my summer internship requirement at The Works Design Communications. Each day I spend hours analyzing sustainability reports as part of a research project to determine the best practices and upcoming trends in sustainability reporting.
As I plough through the reports I have become quite proficient at identifying the leaders from the laggards. Sometimes it can be quite frustrating and I find myself shaking my head at some of the claims that companies make with almost no verifiable data to back them up. But every so often, my hope for a sustainable future is restored by a few great leaders whose sustainability strategies leave me inspired.
Read the full article by Nate Van Beilen (student in the new Master of Science in Sustainability Management Program at the University of Toronto)