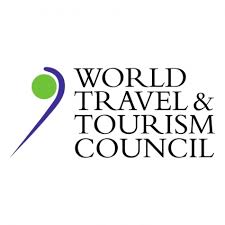 The World Travel & Tourism Council (WTTC) has called on Travel & Tourism companies to measure, monitor and report their sustainability impact as it launches new guidance on Environmental, Social and Governance (ESG) Reporting for the Travel & Tourism Sector.
Gloria Guevara, President & CEO, WTTC, said: "WTTC's Global Summit earlier this year focused on how our sector can contribute to the United Nations Sustainable Development Goals (SDGs). We know that Travel & Tourism has a significant role to play in reducing poverty, protecting the environment, and contributing to the inclusive and sustainable growth the SDGs aspire to. Sustainability reporting, that is integrated into financial reports or presented as a separate activity, shows commitment to and progress against these goals. What is more, Goal 12 specifically calls on companies to report their ESG impacts."
The report covers latest trends in sustainability reporting, including which governments and stock exchanges are mandating such reports, and how companies are refining the reports to be more engaging for audiences. It also includes a 12-step guide to reporting and specific guidance on how to report on the issues of Climate Change; Community; Energy; Governance, Risk and Compliance; Supply Chain; Waste Generation and Diversion; Water; and Workforce.
Guevara continued: "Recent research with WTTC Members highlighted sustainability as a top priority for the sector. Sustainability reporting, which is on the rise across Travel & Tourism, is a mechanism for companies to monitor progress and share best practices. Our aim with this guidance is to support companies, large and small, as they take this journey; and provide them with the mechanism to communicate their progress. As a sector which accounts for 10% of the world's GDP and generates 292 million jobs, we have a responsibility to ensure that growth is sustainable."
The report is available to download here