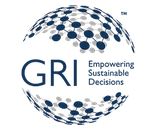 The governance body with sole responsibility for developing and implementing the GRI Standards is looking for a new member who is representative of business enterprises.
The Global Sustainability Standards Board (GSSB) seeks to be inclusive across sectors, functions, geographic boundaries and constituency groups. There is a vacancy for an individual of high integrity from the private sector, with in-depth knowledge and practical experience of sustainability reporting and a deep understanding of its broader context.
The nomination period is open from 17 October to 7 November. This follows a wider call earlier this year for opportunities across GRI's various governance bodies. In all cases the start date will be from 1 January 2020.
Applications are considered by GRI's Independent Appointments Committee, which seeks to balance regional and gender diversity in its appointments to the GSSB.
See here for details of how to apply, the nomination process and position requirements. The appointment is on a voluntary basis and for a three-year term.