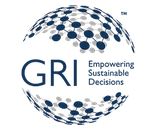 Today, GRI and the Swiss State Secretariat for Economic Affairs (SECO) announced the start of the second phase of the Corporate Sustainability and Reporting for Competitive Business (CSRCB) program, which helps small and medium-sized enterprises (SMEs), in the developing world, use sustainability reporting to gain better access to global value chains. Entering global value chains will contribute to creating more job and income opportunities in the target countries.
The CSRCB program is being implemented in Colombia, Ghana, Indonesia, Peru, South Africa and Vietnam. SECO is investing more than 5 million euros into the program, which will run until 2020. One of the key components of the program will be the development of a methodology to assist SMEs in efficiently using GRI Sustainability Reporting Standards. In authorizing this next phase of the program, GRI and SECO confirm their commitment to the principle that sustainability reporting, based on a robust set of multi-stakeholder standards, is an important means by which SMEs can gain competitive advantage and improve access to markets.
"We are excited to begin this second phase of our multi-year collaboration with the Swiss government and to build on the successes of phase one. GRI and SECO are united in the belief that businesses of all sizes can reap myriad benefits from sustainability reporting," said GRI's interim Chief Executive Eric Hespenheide. "The demand for sustainability data is increasing each year. By equipping more SMEs with the knowledge and skills to report their sustainability impacts, we will help those businesses thrive and create economic opportunities for people living in the target countries."
Phase two of the CSRCB program will entail three distinct program areas:
1. Increasing reporting capacity, by stimulating more reporting by SMEs and giving them the tools and knowledge they need to report in a manner that is focused, transparent and responsive to all of their stakeholders
2. Creating a conducive reporting environment, by enabling smart sustainability policies
3. Fostering demand for sustainability data, by empowering stakeholder groups, such as investors, civil society, governments and the media, to use reported information to hold businesses accountable for their sustainability impacts
"Partnerships like this are one of the keys to unlocking our potential to create a global economy that is more inclusive, transparent and sustainable," said GRI's Deputy Chief Executive Teresa Fogelberg. "Sustainability reporting gives businesses the information they need to take action to improve the lives of the people affected by operations. When companies come to grips with these impacts, they are fulfilling both a fiduciary and a moral duty."
In order to scale up its outreach, GRI will train up to 2900 SMEs, in the six target countries, by the year 2020.