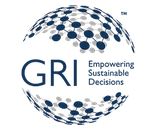 Today, GRI announced Chief Executive Michael Meehan's decision to leave the organization to pursue other opportunities. The organization will conduct a thorough global multi-stakeholder search for a new Chief Executive. Eric Hespenheide has been appointed Interim Chief Executive and stands down from his position as Chair of the Global Sustainability Standards Board (GSSB) in line with governance procedures. In parallel, the Independent Appointments Committee (IAC) will identify a new Chair of the GSSB in accordance with the GSSB's governance process.
"For almost 20 years, GRI has pioneered corporate disclosure taking it from a niche practice to one now undertaken by a growing majority of established companies. I am grateful to Michael for his vision and creativity in setting a new strategic direction and guiding the organization towards a more digital and interactive era of corporate disclosure," commented Christianna Wood, Chairman of the GRI Board of Directors. "Eric Hespenheide has been deeply involved with GRI for many years prior to his retirement from Deloitte where he led the Global Sustainability practice, post retirement as a GRI Board member and most recently as Chair of the GSSB. I have the utmost confidence in Eric's capability to lead the organization through this important next phase."
Teresa Fogelberg, who leads GRI's strategic work on Policy, International Relations and Sustainable Development, will continue as Deputy Chief Executive.
Eric Hespenheide, GRI's Interim Chief Executive, said "I'm proud to have led the transition to GRI Sustainability Reporting Standards. The improved structure, format and presentation of GRI Standards, will open up reporting to thousands of organizations that have not yet begun disclosing their broader economic, environmental and social impacts. As Interim Chief Executive, my focus will be to demonstrate the value of sustainability reporting to stimulate an increase in the quality and use of this information for strategic decision making across organizations worldwide."
The leadership change coincides with the imminent release of GRI Standards following 18 months of development which includes a 90 day public consultation period ending on 17 July. The existing process and timeline will continue as planned with GRI Standards expected to be released by November 2016.