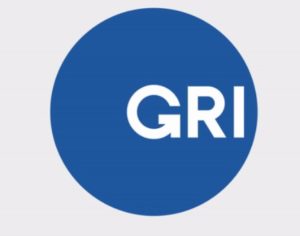 GRI has cautiously welcomed a report from the World Economic Forum (WEF) that identifies sustainability metrics that members of the International Business Council (IBC) should disclose, while highlighting that it does not go far enough.
Towards Common Metrics and Consistent Reporting of Sustainable Value Creation (published 22 September) is a WEF/IBC white paper, produced in partnership with Deloitte, EY, KPMG and PwC.
The identified metrics are heavily drawn from the GRI Standards, the world's most widely used standards for sustainability reporting. In total, 17 of 21 metrics reference GRI disclosures. This includes all of the metrics for governance and people, 50% of the planet metrics and 60% of the prosperity metrics.
Responding to the report, Peter Paul van de Wijs, GRI Chief External Affairs Officer, said: "We welcome this WEF/IBC contribution to the debate and their acknowledgment of the work led by GRI over more than two decades. To enable corporations to be accountable for their sustainability impacts, we have developed the most widely used standards for sustainability reporting, used by over 10,000 companies around the world.
By primarily relying on the GRI Standards, the approach in this WEF/IBC paper would limit additional reporting burden for most companies. In addition, it's positive they acknowledge that disclosure through the lens of financial materiality alone is insufficient.
However, while prescribing a core set of disclosures has the potential to improve comparability, it is not in itself a reporting standard and must be balanced by careful consideration of the relevance of what a company reports. Rather than a 'tick-box' exercise, companies must identify disclosures through a robust multi-stakeholder materiality assessment, as required by the GRI standards.
Additionally, in view of the collective responsibility for a sustainable recovery, with organizations contributing a fair share to global challenges, there is a missed opportunity not to commit to rigorous transparency on tax. The justification for not including the full GRI Tax Standard neglects the strong societal demand for companies to disclose country-by-country information on tax.  
We echo the call by WEF/IBC for the wider corporate community to join the collective endeavor. GRI will continue to lead this change, working with other organizations to continuously improve disclosure and corporate transparency. We welcome the support and participation of WEF and the IBC in this important work."