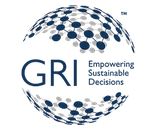 The Global Sustainability Standards Board (GSSB) – the independent body responsible for developing and issuing the Sustainability Reporting Standards – has issued an Interpretation on disclosure G4-32-b in the G4 Guidelines. From today, 5 August 2015, it is no longer required to complete the external assurance column in the G4 Content Index in order to report 'in accordance' with G4.
​The Interpretation is the first to be issued by the GSSB. Under the Due Process Protocol, the GSSB is mandated to use such authoritative pronouncements to refine and clarify disclosures and concepts in the Standards and original GRI Guidelines.
The rationale for amending the 'in accordance' criteria is based on stakeholder feedback. Users suggested that providing information on the assurance status of each disclosure, whether or not it was externally assured, is confusing and adds little value to the Content Index.
The assurance report or statement in a sustainability report, if applicable, in combination with reporting against G4-33 and using plain and accessible language, should provide sufficient information on the assurance approach, and any limitations to the assurance process.
The Interpretation is included on the G4 web pages and in the downloadable G4 documents, where it is presented in a new annex. The G4 Frequently Asked Questions (FAQ) document has also been updated to capture the Interpretation. It offers guidance on using clear language to communicate about assurance – the standards used, the level applied, and the limitations.
Interpretations – authority and clarity
Like the Standards themselves, Interpretations are to be developed and issued by the GSSB in the public interest, and according to the Due Process Protocol. They offer a practical way for the GSSB to add further clarity where needed, and make timely responses to stakeholder feedback.
According to Eric Hespenheide, Chair of the GSSB: 'The Standards are here to serve the public interest, and public input is critical in their development.
'We appreciate the practical solutions that can arise through stakeholder feedback, and our analysis of user experience will continue to identify potential improvements. Interpretations give us an authoritative way to step-in and add clarity wherever it's needed.
'This Interpretation is about the importance of presenting meaningful information – not just information. Compared to the previous approach of filling in a column, this Interpretation should aid clarity and offer G4 users a more intuitive way to give meaningful information on assurance.