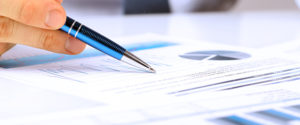 As more asset managers begin to integrate environmental, social, and governance criteria into their investment strategies, the need for data and disclosures not typically found in traditional financial reporting has increased. Although corporate social responsibility (CSR) disclosures were somewhat rare until recently, investors are coming around to the belief that analysis of a company's ESG risks is just as important as understanding a company's financials. Greater transparency into nonfinancial, material risks has tremendous value for both consumers and investors, but the value of the information that gets reported can occasionally be suspect.
To meet consumer and investment demand for this type of data, issuers tend to respond with CSR reports, alternatively called sustainability reports. The Global Reporting Initiative, an international standards organization that has developed one of the most comprehensive frameworks for CSR and sustainability reporting, defines the spirit of a CSR report as "a report published by an issuer about the economic, environmental and social impacts caused by its everyday activities." They go on to suggest that such reports should include an organization's values and governance policies, as well as demonstrate its commitment to a sustainable global economy.
The Sustainability Accounting Standards Board (SASB) also has created a framework — the Materiality Map — to help investors and institutions identify industry specific concerns that should potentially be addressed in a CSR report.
Authors:
Patrick Drum, MBA, CFA, CFP, is senior investment analyst and portfolio manager of Saturna Capital based in Bellingham, Washington. He has managed sustainable fixed income portfolios for more than a decade, currently managing Saturna Sustainable Bond strategy. He also served as the chair of the United Nation's Principles for Responsible Investment subcommittee on fixed income.
Stephanie Ashton is manager of Corporate Social Responsibility at Saturna Capital, in which she develops Saturna's internal sustainability initiatives, manages sustainability reporting, and contributes to overall sustainability strategy. She also is based in Bellingham, Washington.