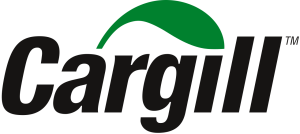 Cargill's 2015 EWOS Sustainability report has earned the number-one ranking for sustainability reporting from Seafood Intelligence, a global news service that reports on the seafood sector.
Cargill's report, released in early June, was one of 10 leading salmon feed businesses assessed in the 2016 benchmarking report by Seafood Intelligence, which evaluates the salmon industry's sustainability data and transparency levels.
"For many years, we have been developing and enriching our reporting ability as we have seen the increasing importance of transparency in aquaculture, especially in the salmon farming industry," said Einar Wathne, president of Cargill Aqua Nutrition. "This ranking is a recognition to our teams and inspiration for further improvement. It creates high expectations from customers and employees, which we are ready to fulfill."
Seafood Intelligence evaluated 10 international salmon feed firms, 16 salmon farmers' organizations and 35 international salmon farmers in their report. Numerous key performance indicators and ratings were used to compare and rank each organization to capture a comprehensive picture of the industry's transparency efforts.
"EWOS has produced a detailed and understandable report on nearly all sustainability topics we measure," said Bertrand Charron, Seafood Intelligence editor. "While they have performed very well on our benchmarking reports in the past, they have again this year outstripped the competition with their insightful comments and continued disclosures on key metrics."
EWOS, acquired last year by Cargill, continues to add value to the business and the industry by developing new technologies, sourcing sustainable raw materials and providing innovative new feeds to the market.
The EWOS Sustainability Report for 2015 is available here: http://reporting.ewos.com/media/709/ewos-sustainability-report-2015.pdf
To learn more about the the Seafood Intelligence Salmon Industry Transparency Benchmarking Report 2016, please visithttp://www.seafoodintell.com/?page_id=16.