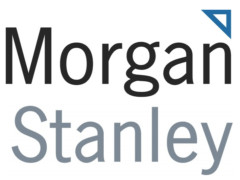 The Morgan Stanley Institute for Sustainable Investing released a new report analyzing the communications disconnect between the environmental, social and governance (ESG) information investors seek and what companies provide. The paper, Sustainable Value: Communicating ESG to the 21st Century Investor, identifies the communications opportunities and best practices for companies to better communicate their ESG stories to enhance their business and investor value.
Through interviews with first-mover companies already capitalizing on investor interest in ESG, combined with a literature review to provide analysis and actionable insights that may help companies better position their businesses in this space, this paper will help companies and leaders improve their current methods of communications on these topics.
"With investors' interest in sustainable investing continuing to rise, it is important for companies to communicate their ESG stories to analysts and investors," said Hilary Irby, Co-Head of the Global Sustainable Finance group at Morgan Stanley. "This paper provides a blueprint for companies to follow through increased collaboration among corporate executives, investor relations (IR) teams and sustainability teams to better position their businesses in this space and avoid missing out on opportunities to attract investor interest."
Key findings from the Sustainable Value: Communicating ESG to the 21st Century Investor report:
Investors and analysts want decision-useful ESG information from companies. In order to analyze sustainability value when judging overall business performance, their priorities include:

A sharp and candid focus on financially material issues, risks and opportunities
Uniform metrics and reliable data within companies and across sectors that relate to business value and, crucially, enable a like-to-like comparison of performance on material issues
Alignment between quarterly and annual financial reporting and material ESG reporting to get a full, timely picture of company performance

The leading corporate reporting model of stand-alone sustainability reports is insufficient for investor needs.
Executive and board leadership can be a game changer in communicating the ESG business case to investors. Strong leadership also drives effective collaboration between IR and sustainability teams.
When IR and sustainability teams collaborate, both companies and investors gain. IR teams are the gateway to investors. Building their sustainability and ESG knowledge, coupled with close cooperation with sustainability teams, allows companies to tell a full, consistent and strategic sustainability story to investors.
"Companies can no longer analyze sustainability within silos," said Audrey Choi, Chief Sustainability Officer and Chief Marketing Officer at Morgan Stanley. "Integration and information sharing is vital to telling not only your sustainability story, but your firm's strategic story."