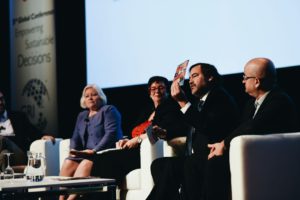 Global Reporting Initiative (GRI) launched its newest technology initiative, the Digital Reporting Alliance, which will address two key challenges in sustainability reporting – the lack of structured data and the lack of demand for digital reporting.
The second day of the GRI 5th Global Conference saw new partnerships forged in mining data for sustainability and a role for both the private and public sectors in meeting development goals.
The amount of information generated by businesses and governments worldwide is currently underused, and for innovation in sustainability to take place, this information needs to be liberated and organised in a way that can be analysed, said Global Reporting Initiative's (GRI's) chief executive Michael Meehan.