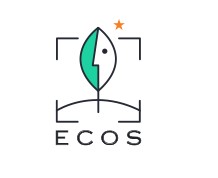 In a time where more and more companies declare going carbon neutral, being able to monitor and compare their actions against such statements is essential. To avoid greenwashing and hold companies accountable, ECOS asked the European Union to introduce standard reporting methods. This was part of our contribution to the public consultation held by the Commission  to explore options for the review of the Non-Financial Reporting Directive (NFRD).
Adopted in 2014, the NFRD requires big companies to disclose information related to their corporate environmental and social responsibility policies. While the NFRD was an important first step, its loose disclosure requirements led companies to report social and environmental information in very different ways.
As a result, the reported information does not allow for any comparison between companies, or to assess any progress done over time. The existence of numerous reporting standards with different scopes, indicators and goals also contributed to a lack of harmonised implementation of the NFRD.
As part of the public consultation, ECOS strongly recommended that the EU set minimum core aspects on climate and environmental aspects in the new NFRD. A limited number of mandatory sector-specific indicators, such as greenhouse gas emission levels, could enable disclosed information to be compared across companies.
These mandatory indicators should be complemented by a set of additional ones, such as for example the use of toxic substances, or the amounts of generated waste.
Overall, the selection of indicators should be aligned with the environmental and social aspects covered in the EU Taxonomy as well as those covered in the EU Ecolabel for financial products, in order to facilitate and streamline data collection requirements enabling the development of sustainable finance in the EU.
Two ways to hold companies accountable
In the future, the EU will have two main options to standardise the reported data on environmental and social actions. On the one hand, the EU could develop a new standard for corporate reporting that suits the needs of the NFRD and is fully in line with its sustainable finance agenda. ECOS believes that this would be a suitable way forward as long as the work is not solely based on one or two existing reporting standards such as the Global Reporting Initiative (GRI), as currently none of these standards are fully satisfactory.
An alternative would be to let companies choose from a list of independent reporting methods that would need to follow a number of minimum requirements. That list could be set in a Decision after the NFRD is approved – an approach that would be similar to the one taken for the Renewable Energy Directive in the past. This is also a viable solution, but only if the minimum reporting requirements are clear, unambiguous and ambitious. The recognition mechanism to allow reporting methods in the official list would need to be based on a comprehensive benchmarking exercise, not only covering the aspects encompassed by the various reporting frameworks themselves, but also their level of governance, the type of data they use, and how reported information is checked, among other indicators.
Finally, ECOS urged the European Union to extend the scope of the NFRD, so that not only companies with 250 employees or more are required to report on their environmental and social initiatives. We called on the EU to make it mandatory also for medium-sized enterprises (from 50 to 249 employees) of "high risk" sectors that bear higher sustainability risk or impacts. These are to be further defined via delegated acts.
Comparable and comprehensive corporate reporting is more crucial than ever as green actions grow are increasingly central to marketing strategies. The time to avoid greenwashing is now.
About ECOS
ECOS is the only environmental organisation worldwide specialised in standardisation. We are an international network of members sharing a vision of a clean and healthy environment where people live in respect of the planet and its natural resources, preserving them for future generations.